It would be impossible to conduct a thorough exploration of London's sonic heritage without acknowledging the seismic role played by Pirate Radio in shaping the sounds of the city. While the powers that be may not care to admit it, a sizable number of the most intriguing musical trends and subgenres of the past half century – rap, garage, grime – have germinated and flourished thanks to these shadowy illegitimate bandwidths, much of it here in the capital, yet still far enough away from the attentions of more formal, mainstream broadcasters to prevent them becoming diluted. It's also a fact that many of today's biggest selling stars of stage and screen cut their teeth 'spitting bars' over a jury-rigged transmitter from the roof of a London towerblock. And if the work of grime legend turned pop star Tinchy Stryder has taught us nothing else, it's that it is genuinely possible to enjoy a career trajectory that starts off trading playfully verbose rhymes on pirate radio and finishes trading banter with beloved end-of-the-pier children's entertainers The Chuckle Brothers. How about that for cognitive dissonance?!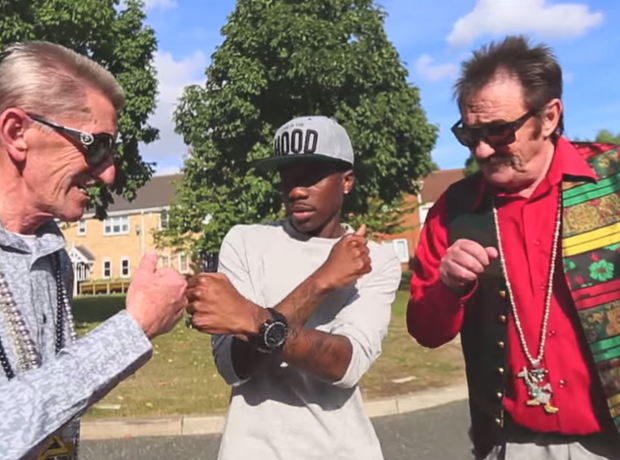 Another question: 'What would be a radio be if it tuned itself?' A query both posed and answered by DJ Wrongspeed in his weekly radio programme 'Pirate Flava' back in the early years of the twenty-first century. Broadcast on the (legal) community/arts radio station Resonance 104.4FM between 2002-3 (roughly the same time as Tinchy's earliest forays onto the airwaves), the show was a weekly 15 minute collage of illicit and lo-fi broadcasts put together by randomly sweeping across the city's airwaves, looking to '[draw] together some of the characters and musics which make up London's chaotic radio space'. In the days before social media, online streaming and DAB broadcasting, this was how the city talked to itself and how it listened. Is there a more thrilling way to discover the hidden history of the capital than taking a trip both back in time and across the radio dial?
Truth be told, in this example we're travelling even further back: the mentioning of artists with evocative names such as Bug Khan and the Plastic Jam and the slightly more prosaic DJ Kid Andy dates these particular recordings between 1991 and 1993; making them roughly contemporaneous with this short but fascinating BBC Arena documentary on the Hackney-based pirate Weekend Rush. For this writer, observing from afar as a teenager, the programme's opening minute alone made London look like the most thrilling place on Earth. This was the time when the sound of jungle was poised to leave its birthplace among these Hackney tower blocks and sweep the nation's pop charts – a period that, as the late writer and cultural theorist Mark Fisher once observed, 'sounded like the future rushing in'.
You can find other more contemporary recordings from 2002-3 elsewhere on the Wrongspeed Soundcloud Page, but be warned, it's not for the faint-hearted! The language and opinions on offer in these unregulated hinterlands of the London airwaves can be pretty abrasive and on occasion even downright offensive. And yet at the same time all life is here and there's a strange unruly magic at work amidst the chaos: duelling rappers, quarrelling cabbies, domestic phone-ins, political debate, community disputes, homemade adverts for club nights and hair salons, phoning home to Mum, defending the honour of the family dog and an incident involving a pot noodle are just a few of the more intriguing moments on offer; all delivered in a multitude of languages, accents and dialects, colloquialisms and slang. Thanks to the efforts of Wrongspeed and a generation of others committing these broadcasts to cassette, we have these perfectly preserved time-capsules of an era that already feels a lot further away than a mere couple of decades. And yet a surprising number of London's pirates live on to this day, shunning the technological developments that should have rendered them obsolete and continuing to engage the authorities in ever-more elaborate games of cat-and-mouse. Even more surprisingly, others have 'gone legit' and gained community radio licenses, websites, youth training schemes and online archives. Jungle, garage and grime remain cultural mainstays to this day and, perhaps most shocking of all, sales of the 'Bombay Bad Boy' remain robust. Perhaps 2002 isn't so far away after all…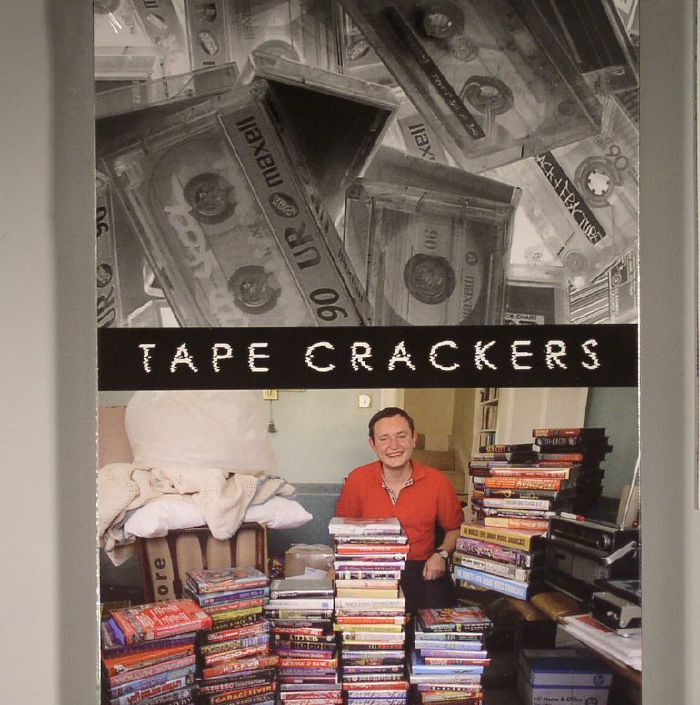 Those of you still hungry (no pun intended) will find a comprehensive list of London-based pirate stations old and new on The Pirate Archive homepage. A less formal but equally remarkable private archive along with a fascinating oral history comes courtesy of one Michael Finch, owner of perhaps the largest collection of recorded pirate broadcasts in the UK and the subject of Rollo Jackson's charming 2011 documentary Tape Crackers. The DVD is well worth tracking down, here's the trailer to whet your appetite in the meantime: